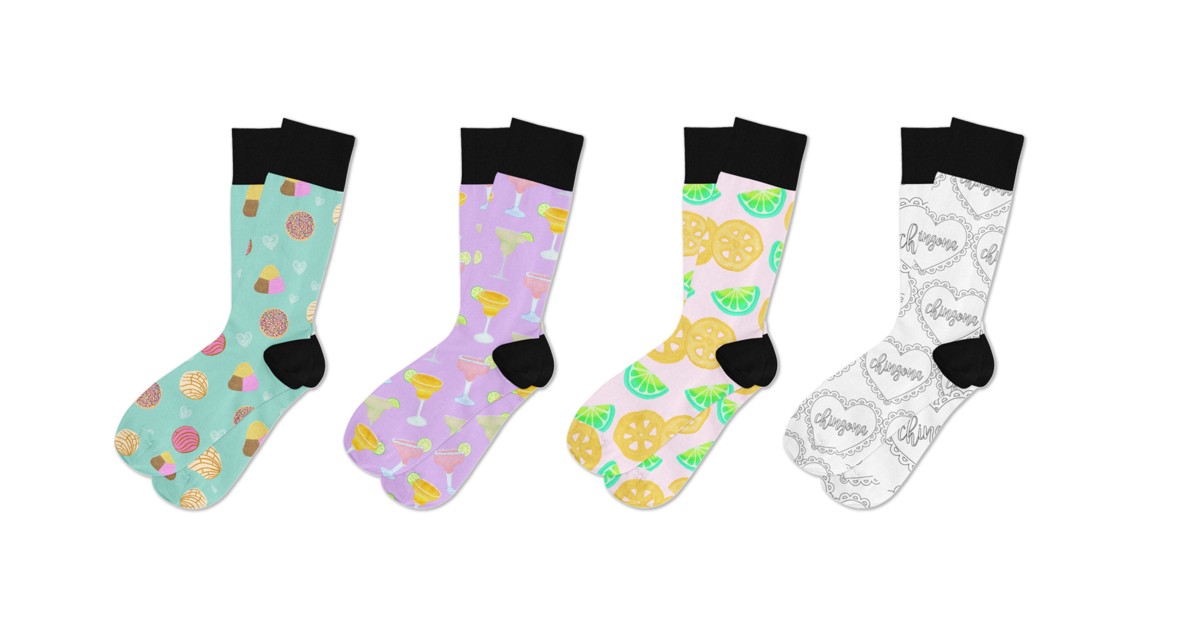 Proof Soul Mates Do Exist!
Fall In Love With Every Unique Pair
SHOP NOW
Our Exclusive Collections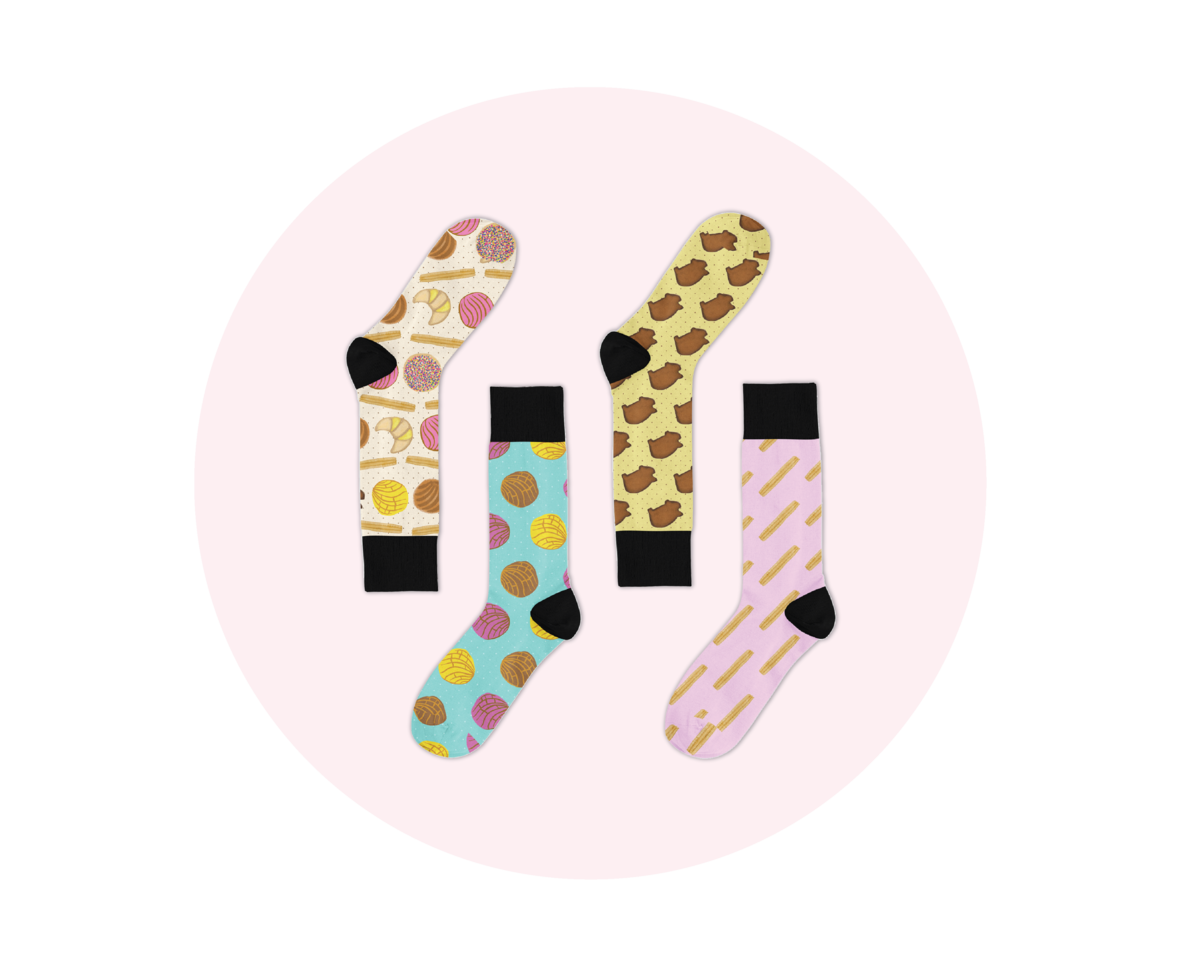 For the LOVE of Mexican Sweet Bread! Each sock's print was especially designed to bring back the fond memories of warm Mexican Sweet Bread! The sugar shell of a concha, the cinnamon warmth of a churro, and even the sweet ginger piggy gets love in this unique collection!
SHOP LIMITED EDITION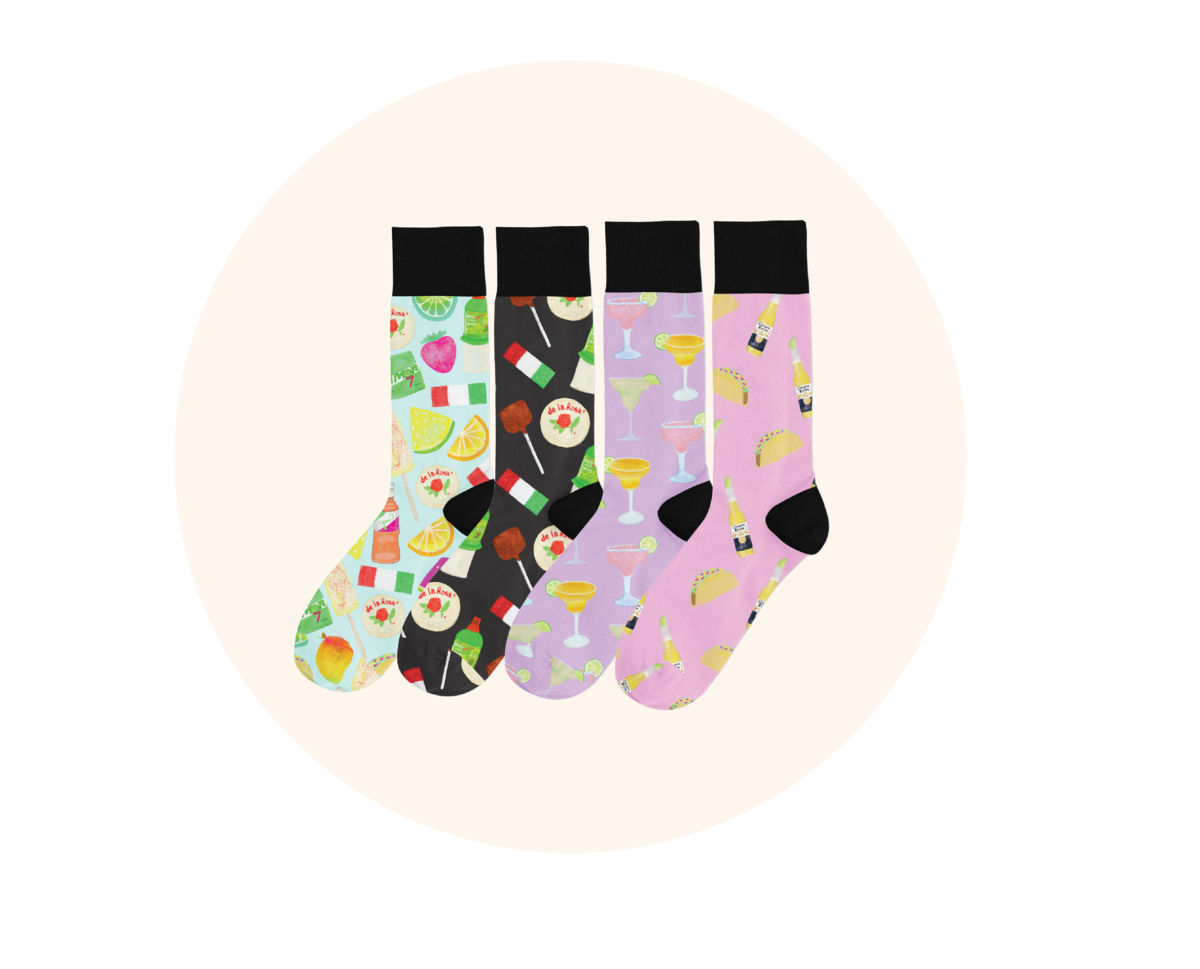 Living life to the absolute fullest! All of life's indulgences: sweets and five o' clock treats! Make sure you show up to happy hour in the absolute cutest pair. All the H E A R T E Y E S!
SHOP LIMITED EDITION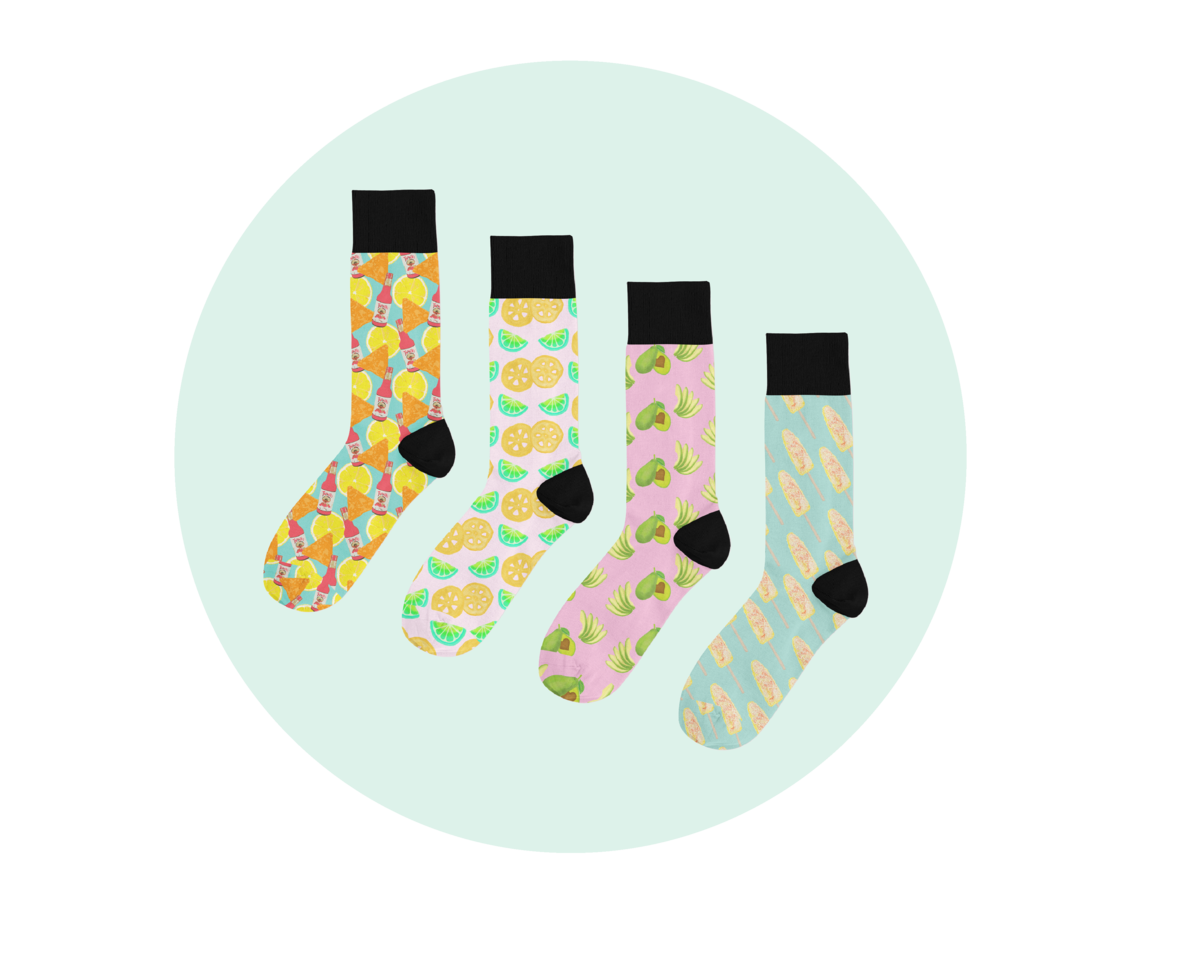 Sweet, salty, and spicy! No, no, we're not just describing you, were describing the cutest socks in our limited edition Snack Time set!
SHOP LIMITED EDITION
Love the Design? Make it a Set!
Shop Our Entire Sock Collection